Category: Papua New Guinea
Off centre hole error.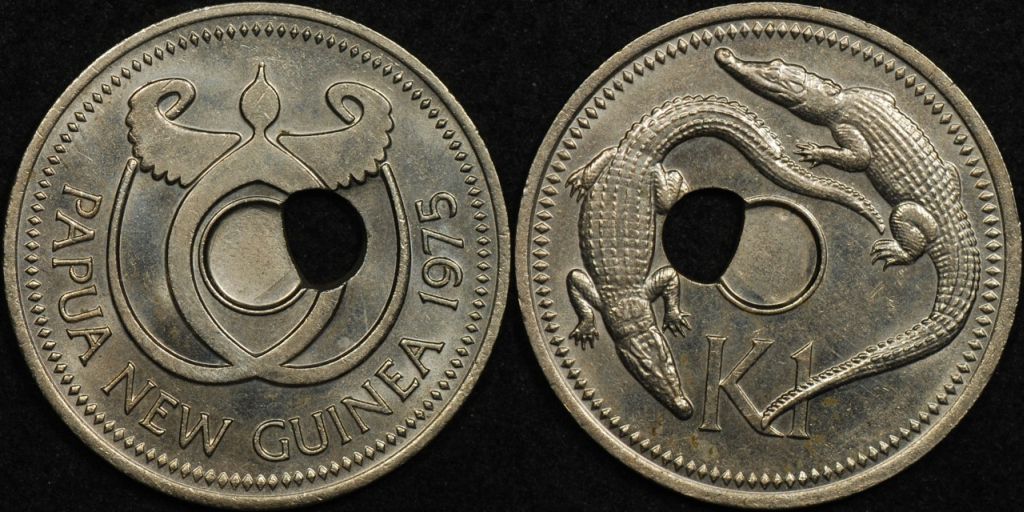 Off centre hole.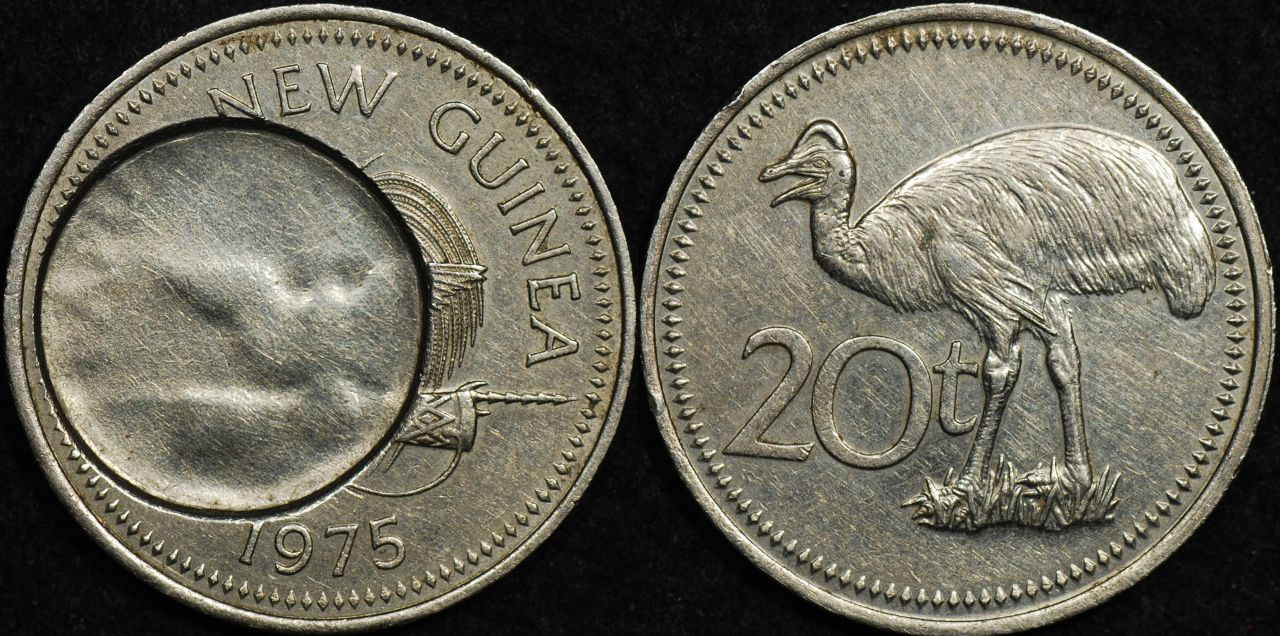 Papua New Guinea 1975 20 Toea coin struck with a stray 1 Toea blank planchet in the press at the same time. This created an impression of the blank planchet in the obverse of the coin 17.65mm wide. A very impressive indent error coin.